60th birthday wishes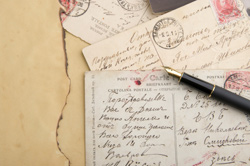 Provided here is a list of sample birthday wishes. These tidbits of acclamation may be placed on cards, used in letters, printed on signs or wherever you wish to use them. These words of wisdom will cover the spans from silly or sad. All sample wishes are meant to help you uplift the spirits of the occasion and brighten the day of the recipient.
Birthday wishes can be based on fact or fantasy and wishes for the person approaching the age of 60 are limitless. Have fun with these and remember to choose just the right wishes to help the celebrator enjoy their special day. For that extra special gift, choose a birthday wish and engrave it on a plaque or print it on a T-shirt.
Greetings for birthday cards
My earliest memory of you was curled up on your lap. You read me a story every night before bed. You always were on the go, but you always made time for me. I am so proud of you and all of your accomplishments, and there is no better time to remind you of how special you are than on your birthday. Happy 60th Birthday to my wonderful mother!
© 2013 Tim Seeger GmbH
Dear Uncle, Happy 60th Birthday! Thank you for being such a wonderful brother to my mom. Thank you for all you have done to step in and be a role model for me throughout my life because Dad wasn't there. I love you, and I wish you great happiness today!
© 2013 Tim Seeger GmbH
Best 60th birthday wishes to a warm and wonderful friend. You're the embodiment of the person I try to be: full of life and young at heart. And you possess the wisdom and the strength that only come with experience. So here's to your big day, and to decades more blessed birthdays.
© 2013 Tim Seeger GmbH
Happy birthday, and congratulations on reaching the six-decade milestone. I know you have many thrilling plans for the future: career-wise, family-wise, and otherwise. And I know that you'll succeed at achieving those beautiful dreams. Thanks for the inspiration – I'm honored that you're a part of my life, today and always.
© 2013 Tim Seeger GmbH
Don't worry about this birthday – there are many advantages to being in your sixties. I just can't think of any right now. Seriously, though, I hope you have a terrific day, and that your road ahead is filled with good health, good food, good friends, and the best of times. And keep on being you; I can't think of anything better that you could offer the world.
© 2013 Tim Seeger GmbH
It seems like I just met you, and now you're turning sixty on me? We, your friends, are so lucky to know you. You're always there to lend an ear, a hand, a shoulder to cry on, or whatever body part we might need. I hope you get tons of great birthday gifts – but, of course, none of those gifts will be as great as the gift of your friendship.
© 2013 Tim Seeger GmbH
Happy Birthday to my special co-worker! I am so thankful to have your friendship and your help at work. You make coming to work each day a better experience. Together, we can get through the hard times and cheer each other on! I hope your birthday is a day of cheerful reminders of what a special person you are! I wish you a wonderful day full of happiness, rest and joy!
© 2013 Tim Seeger GmbH
Dad, you have always believed in me and stood by me. No matter what trial I face or how hard it got, you were always there cheering me on. On your 60th birthday I want you to know how much you have meant to me all these years. I wish you the best birthday yet! I love you!
© 2013 Tim Seeger GmbH
Happy 60th Birthday, Pops! You make the world a brighter place, and I am so thankful that you are here in our midst. From all of us, we wish you a wonderful day filled with all of the things you love to do and lots of reminders of how loved and special you are! Happy 60th Birthday from the gang! We love you!
© 2013 Tim Seeger GmbH
Sixty birthday candles is a lot to fit on one cake! So I would like to wish you a handful in this card. Here is to a wonderful woman that is wise, kind and beautiful. I wish you a special day filled with reminders of how wonderful really are!
© 2013 Tim Seeger GmbH
When I heard it was your 60th birthday, I almost spit out my soda. I still find it hard to believe; I know people in their twenties who don't have your energy. May you enjoy yourself on this special day, and keep on enjoying yourself for a long time to come. And try to stay out of trouble!
© 2013 Tim Seeger GmbH
Some things, like wine, just get more valuable with the passing of time. And you definitely belong to that category. Think about it: As the years go by, your circle of friends and loved ones grows larger, your jokes seem to get funnier, and you grow even dearer to my heart. I salute you on your 60th birthday, and I admire you all through the year.
© 2013 Tim Seeger GmbH