60th birthday poems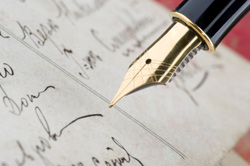 Whether you wish to prepare a card of celebration, a speech of proclamation or a sonnet of dedication, our poems can lead you to and through your efforts. We provide birthday poems that will add light to the path and life to the party. Choose one or more and have fun with its placement.
These poems are original compositions arranged by our staff and dedicated to all who need a little extra something to say to a friend or relative who is entering this new segment of his/her life.
Choose the verses that speak directly to you or remind you of the birthday boy or girl and print it inside a card. Choose a poem and frame it for a special gift. Read the rhyme aloud at a birthday party and watch the faces of those attending especially the celebrant.
Happy birthday poems
Sixty, and Loving It
I'm excited and filled with pride
As I progress and keep with life's stride.
Not only was it worth the trip,
Although the journey held many tricks.
Because each one seems to bring me closer
To my dream of getting over
Every obstacle and challenge presented,
Causing me to reach sixty, and to love it.
As you age you finally see
Sixty is the place to be.
© 2013 Tim Seeger GmbH
Who Said?
Who said sixty was over the hill?
Even if I had to keep still
I wouldn't trade this time for another fill
Because all I'm feeling is great fulfill.
Who said sixty was over the hill?
This is a great time to be alive;
I'm feeling like I'm five.
Well, fifty-five plus another five
Is what you say. To that, I cry:
I choose to live, not sigh.
© 2013 Tim Seeger GmbH
Journey to Sixty
In your infancy you don't have to toil;
In your childhood you're in your own little world.
In your teens you're filled with vigor and vitality;
At twenty you begin to sense reality.
At thirty you take a serious look ahead;
At forty life begins, so you know you're not dead.
At fifty you ask, "What was that crack?"
At sixty you realize, "That was my back!"
© 2013 Tim Seeger GmbH
Late wishes
Sixty years have passed, and yesterday was the day!
We are sorry for being late, but we want to celebrate you in an extra special way!
You are the best, and we all want you to party!
Happy Belated 60th Birthday from all of us; we are sorry we are tardy!
© 2013 Tim Seeger GmbH
Young 60
Happy 60th to you, a special lad!
I hope your day is the ultimate in rad!
You are young at heart, so don't forget it!
You are handsome, wise, and full of wit!
© 2013 Tim Seeger GmbH
On your Sixtieth year!
Happy Birthday to you!
On your Sixtieth year!
It's time to celebrate,
And to spread the cheer!
You are amazing, kind, and wise!
No one could top you even if they tried!
Happy Birthday to a special person on her 60th Birthday!
© 2013 Tim Seeger GmbH
The Golden Years
There were times when I used to sit and wonder with fears
Why fifty and over is called the golden years.
When, as very odd as it may seem,
Most folks hate to leave the younger scene.
But it is only because they have not yet
Experience the pleasure that can be met.
When aging is seen as more than old,
Being sixty feels just like gold.
© 2013 Tim Seeger GmbH
Compare and Contrast
When I was younger, was I any stronger?
Maybe I was, but it's hard to tell.
When I was younger, was I more attractive?
Maybe I was, but on that, I don't dwell.
When I was younger, were my teeth much whiter?
Maybe they were, but it doesn't really matter,
For with the lessons life has taught me
I'm so much wiser and better now at sixty.
© 2013 Tim Seeger GmbH
It Doesn't Seem That Long
My, time sure does fly!
It seems like only yesterday
That I was welcoming fifty-eight.
And now, here I stand on the verge of, not just another year,
But, indeed, another decade.
And, to be honest with you,
It's not as bad as I thought it would be.
Actually, I am feeling mighty fine
To have lived this long
And still going strong.
© 2013 Tim Seeger GmbH
Sixty amazing years
Happy, happy birthday on sixty amazing years!
You have accomplished so much through all the laughter and tears!
I'm thankful to be your wife, and to see how we have grown!
I look forward to many more years that are yet to be sown!
© 2013 Tim Seeger GmbH
Happy birthday my love
Happy 60th birthday to my love and my wife!
It's hard to believe all the years we have shared in this life!
You are beautiful, intelligent and a jewel that is rare,
And you are funny and bright and a woman who really cares.
I could not have made it without you here by my side,
And I look forward to all the years we still have together as we stride
Into the future, together we will go,
I love you more each day, darling, I want you to know!
Happy 60th Birthday to my love, my wife, a woman so fair!
On your special day I want you to know just how much I care!
© 2013 Tim Seeger GmbH
Your day to celebrate
Today is your day, so celebrate right now!
Sixty years is an accomplishment, holy cow!
Get ready to party and to have some fun!
This is your day until down goes the sun!
© 2013 Tim Seeger GmbH