60th birthday quotes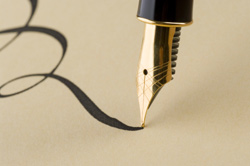 We are providing herein a collection of quotable quotes for the use of well-wishers on greeting cards, banners or other forms of communication used to convey a congratulatory message. These quotes reflect words spoken in the past by famous or historical figures that have experienced personally or shared with others the glories of entering their 60s.
Birthday quotes are intended to express the thoughts and feelings of those who wish to say, "You are not alone," "Been there, done that," or "We understand and we celebrate with you."
Choose a television celebrity quote or one from a famous baseball player. We provide the opportunity for you to choose just the right message in someone else's words to say what you want to say.
Happy birthday quotes and sayings
And in the end, it's not the years in your life that count. It's the life in your years.
Abraham Lincoln (1809-1865)
Youth is happy because it has the ability to see beauty. Anyone who keeps the ability to see beauty never grows old.
Franz Kafka (1883-1924)
Each ten years of a man's life has its own fortunes, its own hopes, its own desires.
Johann Wolfgang von Goethe (1749-1832)
God gave us the gift of life; it is up to us to give ourselves the gift of living well.
Voltaire (1694-1778)
I grabbed a pile of dust, and holding it up, foolishly asked for as many birthdays as the grains of dust, I forgot to ask that they be years of youth.
Ovid (43 v.Chr.-17 n.Chr.)
Keep true to the dream of thy youth.
Friedrich Von Schiller (1759-1805)
May you live all the days of your life.
Jonathan Swift (1667-1745)
Our birthdays are feathers in the broad wing of time.
Jean Paul Richter (1763-1825)
The old believe everything; the middle- By aged suspect everything; the young know everything.
Oscar Wilde (1854-1900)
Those whom the gods love grow young.
Oscar Wilde (1854-1900)
To me, old age is always 15 years older than I am.
Bernard Baruch (1870-1965)
What does every birthday end with? Y! All the world's a stage, And all the men and women merely players. They have their exits and entrances, And one man in his time plays many parts.
William Shakespeare (1564-1616)
You're not 60, you're eighteen with 42 years experience.
Author unknown
No wise man ever wished to be younger.
Jonathan Swift (1667-1745)
The older the fiddler, the sweeter the tune.
Pope Paul VI. (1897-1978)
When I was younger, I could remember anything, whether it happened or not.
Mark Twain (1835-1910)
Whatever with the past has gone, the best is always yet to come.
Mark Twain (1835-1910)
To me, fair friend, you never can be old. For as you were when first your eye I eyed. Such seems your beauty still.
Lucy Larcom (1824-1893)
There must be a day or two in a man's life when he is the precise age for something important.
William Shakespeare (1564-1616)
Success is like reaching an important birthday and finding you're exactly the same.
Elizabeth Staton (1815-1902)
It is lovely, when I forget all birthdays, including my own, to find that somebody remembers me.
Mark Twain (1835 – 1910)
May you live to be 100 and may the last voice you hear be mine.
Robert Lynd (1879-1949)
Very early, I knew that the only object in life was to grow.
Margaret Fuller (1810-1850)
Birthdays are good for you. Statistics show that the people who have the most live the longest.
Larry Lorenzoni